Training Intensity Through Environment and Prowler Ownage
I have been trying to get back to Cressey Performance at least once a week to train with the guys there because it makes me push myself harder than I thought I could go. It is really a group of friends encouraging each other to reach their true potential. This is something that is almost impossible to do on your own.
Quickly, I want to give a shout out to Tony Gentilcore (very entertaining and education blog that is guaranteed to have scantily clad women), Brian St. Pierre (nutrition and training blog with tons of free recipes and cooking tips), and of course Pete Dupuis (Pete used to blog more…). Of course there is also Eric, but you most likely read his blog, and Chris Howard, who has no blog, but is the master of band training. And an honorable mention to Chris Pothier, intern, who did some mean GCB reverse lunges.
Now for the video: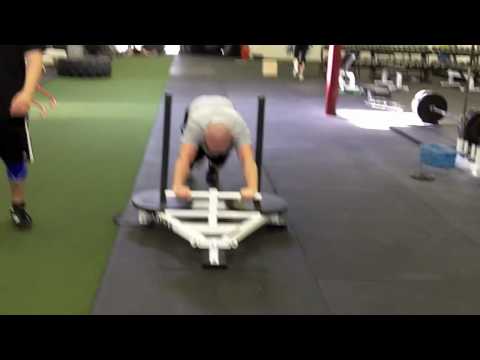 And one bonus video of the the human version of Spike, George Abele deadlifting: