The number one question I get asked about BodyByBoyle Online is, "What is BodyByBoyle Online, and is it for me?" This isn't as easy of a question to answer as you think…
Now to recap, if you haven't heard, Mike Boyle and I have been working on The Ultimate Resource for Strength and Conditioning. Not just the ultimate resource for Mike Boyle. I think that is the first mistake people make. We have a ton of content from other fitness professionals as well. We are even in talks with some of the biggest names in the fitness world to contribute programs as well!
Here is a quick example of the Staff Meeting Videos that are posted:

For example, we filmed a two hour talk and hands on with Sue Falsone from Athletes Performance on the Thoracic Spine. After watching this you will have a whole new outlook on working with the "desk jocks" and other athletes and clients with posture problems.
Another example is the hour of video with shot with guest presenter Nick Tumminello. During the seminar Nick talked about the importance of rotary training and how to implement it in your programs.
This is all on top of the training programs you get from Mike and the hours and hours of content in our educational database, including all three of Mike's new DVDs! We also have plans to film all of Mikes future seminars as well, so if you want to save on travel or live on the other side or the world, you can still catch his talks from the comfort of your home!
So to answer the question, "Who is it for?" I would have to reply:
Anyone who wants to become more knowledgeable in regards to strength and conditioning and ahead of the rest of the industry. Mike only uses the latest and greatest techniques to get his athletes stronger and his clients leaner. He is also always bringing in guest speakers to the facility to educate the staff. As a part of BodyByBoyle Online, you get to the same education as the employees of America's #1 Gym (Men's Health). If you want to be successful as a personal trainer, coach, athlete, or weekend warrior, you owe it to yourself and your clients to check out BodyByBoyle Online.
It is mighty depressing to realize the average trainer in America makes about $30,000/year. That for waking up at 5am to train clients and working until 8pm to facilitate their evening clients. This doesn't have to be the norm. With the right tools and mindset you can be easily making over $60,000/year while working 40 hours/week.  "How can I do that?" I've got the answer.
Here are three steps for dominating in the fitness industry:
1. Optimize your Time By Creating Systems
You need to systemize everything possible — from how you create your training programs, to how you assess your new clients, to how you go about educating your clients about proper nutrition. For example, you can use the Functional Movement Screen (FMS) to assess all new clients.  Create a sheet that allows you to note the scores from the screen for easy documentation and review. This allows you to quickly repeat the same process efficiently. After doing 15-20 FMSs they take almost no time and you get a wealth of information about your client after completion.
The same process can be translated into your program design. Many trainers and coaches use dropdown cells in EXCEL to make program creation less time consuming. You should also have a basic template for all new, untrained clients who you know will be starting with the basic movement patterns. If you are still typing everything out, over and over again, you are wasting valuable time (how much is your time worth to you?) that could be used for continuing education or relaxing a bit and spending time with friends and family.
At BodyByBoyle Online (http://tinyurl.com/boyleonline ) we have done all of the work for you, over 300 man hours, to provide you with everything you need to hit the ground running and crush the competition. With our database of over 280 different exercises, which have been professionally filmed and edited, you can create your own programs or use the same ones that have made Mike Boyle Strength and
Conditioning the #1 gym in America.
2. Multiple Revenue Streams
If you are a personal trainer or strength coach that is not doing some kind of online personal training or distance coaching, you are turning your back on a very significant source of revenue. Online training isn't just for your blog readers who live hundreds or thousands of miles away. What about that person who comes into the facility but can't afford $99/session? Or that client who moved away? And what about that client who no longer comes to the gym because he/she can't afford training anymore? Maybe they know their way around the gym but just need an effective training program. You can make them an online client at $199/month instead of losing a customer altogether because of your facilities personal training price and a few hundred miles.
There are a few important steps for successfully training people online. First, make sure you provide them exercise videos with proper direction. Second, give them the ability to document their progress. And third, you must be able to track their progress and give them instant feedback. Online clients should not be treated like second-rate citizens.
The XPS Training software designed by Sideline Sports allows you to connect with your clients like you never thought possible thanks to its detailed stat tracking. From looking at how your client is progressing in a lift, to viewing their food log (with macronutrient breakdowns of each meal!). All of this is presented in easy to read charts and graphs (trust me it is a lot cooler than your statistics class!).
3. Continuing Education
If you are not making over $45,000/year, the first thing I would ask you is, "How much time do you spend on your education daily?" Do you watch the latest DVDs, go to the Perform Better seminars, listen to audio books or podcast, read articles or studies, reach out to other coaches and trainers to talk shop? And if you do all of those, maybe you just need to brush up on your business skills. No one in the fitness industry wants to admit it, but you can't just change people's lives. You need to make money and put a roof over your head too.  It is OK to make your next book cover customer service or using social media to your advantage. Books like "Delivering Happiness," "The Four Hour Work Week," and "Crush It," are great places to start.
With BodyByBoyle Online (http://tinyurl.com/boyleonline ) we have created an extensive education database that includes full DVDs and Video Q&A with Mike Boyle on a wide range of subjects from interval training to nutrition for adults. Members also get an inside look at our staff meetings since the whole meeting is filmed, edited, and uploaded for members. In our staff meetings Mike goes over new exercises or progressions, things he learned at recent seminars, business practices, and more.
Take Action
Now you need to take action and create new streams of revenue. We created BodyByBoyle Online especially for trainers and coaches who don't have the time and resources to create a content rich service like this. Check out our BodyByBoyle Online (http://tinyurl.com/boyleonline) and take a look around. You owe it to yourself and your wallet.
P.S. There are less than 200 spots open at the discounted rate! Get in while you still can! http://tinyurl.com/boyleonline
This past week was easily one of the best I have ever had. First off, I get to work at one of the premier strength and conditioning facilities in the WORLD, Mike Boyle Strength and Conditioning. If my batteries are ever drained, they get recharged every single week at our staff meetings. This past week Mike had Todd Durkin come in and talk to the staff because he was in town for the Perform Better Seminar. To be honest, he didn't even talk to us about training. Instead he talked about how we can/should go about bettering ourselves and our business.
If you listened to this past week's episode of The FitCast (Episode 171), you heard me talk about some of the things that Todd had to say, but that was just scratching the surface. The second Todd had the floor the energy in the room raised immensely (and this was AFTER he trained had for an hour in the weight room!). I don't think I have been more wide-eyed since I first met Mike back in 2006.
Anyways, to the point of this post, I am going to make it very clear. Some of the things Todd said hit home hard. Sometimes we can hear the right answer 1,000 times, but it is number 1,001 that makes the biggest impact and convinces us it is the right one because of the person who is delivering it. That is what happened with Todd. He dropped a bunch of quotes and sayings that I immediately wrote down for future reference. Here is the one that hit home:
"Eat to Live, Don't Live to Eat"
I should say it was that quote followed by this one:
"You Can Only Take a Client as Far As You Have Gone"
Think about that. Does that mean a coach or training with 20% body fat can't get their client below that? No, I don't think so. I am not in the same shape as my man Jason Statham (I really want to meet that guy…), but I have gotten some amazing results with all of my clients. I took it more as, "How do you expect your clients to get results that you can't achieve yourself?" I mean, YOU are the expert right?
Another reason why I am excited to post these finished Destination Abs pictures in the near future…
I am sure there are more quotes and thoughts from the talk coming soon, so stay posted!
What to hear something original? I am going to do a random thoughts post on a Friday. Can you believe it? Now hold on to your butts while we light this candle.
1. Here are a few sites you should be checking out on a regular basis. They have tons of great content and some even have a little humor as well to brighten your day.
Mike Boyle's Blog (Mike is always reading new stuff and writing about it. He just had a great post about goals recently, I recommend you check it out if you have a hard time with completing tasks and reaching your potential.
LeighPeele.com (Since Leigh and I are sleeping together I guess I should give her a plug as well. Her recent post on body fat was pretty bad ass. Check it out)
RobertsonTrainingSystem.com (Another Mike. He had a great post on Young Coaches the other day. A must read for anyone who wants to get into this industry. I kept my mouth shut for about 4 years while learning from the best and brightest in the industry before I was even able to have my own opinions and not just steal from others.)
Yeah, I left some people out, that is just what caught my eye this week.
2. Get Your Sh*T Together and Have a Plan
Do you have a plan? We only have a few months left until beach season, are you 8 weeks to being beach ready? No? Then write out a gameplan and stick to it. Don't want to do that? Let someone else do it like with Leigh Peele's Body By Eats or Bodyfat Troubleshoot. You can even drop $15 on a book that will get your ass into gear. Check out Tom Venuto's "The Body Fat Solution" if you want to go the Amazon route.
3. Laugh Your Ass Off Sometimes
I think that we work TOO HARD sometimes and never take a second and relax. That is why I am going to post the following video for your enjoyment: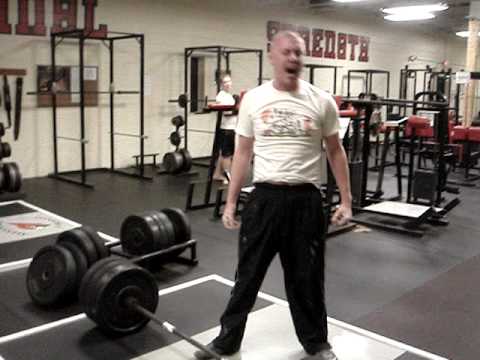 I laugh every…single…time.
4. Bioshock 2 is Fantastic
Yep, I am talking about a video game. When I have a few spare hours on the weekend I like to get in some gaming. To be honest I am just as passionate about video games as I am about the fitness and nutrition world. Does that make me a nerd? Yeah, sure. But I am sure some of you are just as into fishing, or gardening, or American Idol, or cars. I like video games and the video game industry.
This week I want to talk about Bioshock 2, the follow up to one of the best games (if not the best) of 2007. The sequel is not being made by the original developers (2K Boston/Irrational Games), but instead 2K Marin. This was cause for concern when gamers first heard about this, especially when the first game seemed like it didn't need a follow up. I consider myself an ADD gamer and can only play for 30-60 minutes at a time before checking e-mail or watching a movie instead, but I was hooked! It took just about 9 or 10 hours to finish. Bioshock 2 delivered in every way including the story, the gameplay, and the fantastic soundtrack. If you were a fan of the first I highly recommend you check this one out. Next week I will talk about my favorite dead console, the Sega Dreamcast…
That is all for this week! Thanks for stopping by and checking out the random Friday content!
(Myself and Roger Lawson of
http://www.roglawfitness.com
1uping Arnold and Carl Weathers)
So… I will be doing all of my blogging here now since TheFitCast.com is pretty busy with all of the Episodes, FitCast Accountability Blogs, Client Blogs, and Destination Abs. I wanted my own home for writing about training, nutrition, rehab, and some off topic stuff.
As you may have noticed from the last six months of so on the podcast, I have quite a bit to say now and voice my opinion on many topics. I am very lucky to have had learned from all of The FitCast guests, the hundreds of articles and blog posts from the best in the field I have read, my internship with Eric Cressey, my stint at a commercial gym, and currently at Mike Boyle Strength and conditioning. Also the whole Destination Abs project has taught me a lot about nutrition. I don't mean just calorie recommendations, macronutritents, cycling, and supplements. I am talking about the psychological aspects of dieting. I have been there, and I know what it takes to reach your goals.
(Yep, Jason Statham is bad ass,)
My first post will be coming tomorrow in the form of a mini article about off season soccer training.