It is mighty depressing to realize the average trainer in America makes about $30,000/year. That for waking up at 5am to train clients and working until 8pm to facilitate their evening clients. This doesn't have to be the norm. With the right tools and mindset you can be easily making over $60,000/year while working 40 hours/week.  "How can I do that?" I've got the answer.
Here are three steps for dominating in the fitness industry:
1. Optimize your Time By Creating Systems
You need to systemize everything possible — from how you create your training programs, to how you assess your new clients, to how you go about educating your clients about proper nutrition. For example, you can use the Functional Movement Screen (FMS) to assess all new clients.  Create a sheet that allows you to note the scores from the screen for easy documentation and review. This allows you to quickly repeat the same process efficiently. After doing 15-20 FMSs they take almost no time and you get a wealth of information about your client after completion.
The same process can be translated into your program design. Many trainers and coaches use dropdown cells in EXCEL to make program creation less time consuming. You should also have a basic template for all new, untrained clients who you know will be starting with the basic movement patterns. If you are still typing everything out, over and over again, you are wasting valuable time (how much is your time worth to you?) that could be used for continuing education or relaxing a bit and spending time with friends and family.
At BodyByBoyle Online (http://tinyurl.com/boyleonline ) we have done all of the work for you, over 300 man hours, to provide you with everything you need to hit the ground running and crush the competition. With our database of over 280 different exercises, which have been professionally filmed and edited, you can create your own programs or use the same ones that have made Mike Boyle Strength and
Conditioning the #1 gym in America.
2. Multiple Revenue Streams
If you are a personal trainer or strength coach that is not doing some kind of online personal training or distance coaching, you are turning your back on a very significant source of revenue. Online training isn't just for your blog readers who live hundreds or thousands of miles away. What about that person who comes into the facility but can't afford $99/session? Or that client who moved away? And what about that client who no longer comes to the gym because he/she can't afford training anymore? Maybe they know their way around the gym but just need an effective training program. You can make them an online client at $199/month instead of losing a customer altogether because of your facilities personal training price and a few hundred miles.
There are a few important steps for successfully training people online. First, make sure you provide them exercise videos with proper direction. Second, give them the ability to document their progress. And third, you must be able to track their progress and give them instant feedback. Online clients should not be treated like second-rate citizens.
The XPS Training software designed by Sideline Sports allows you to connect with your clients like you never thought possible thanks to its detailed stat tracking. From looking at how your client is progressing in a lift, to viewing their food log (with macronutrient breakdowns of each meal!). All of this is presented in easy to read charts and graphs (trust me it is a lot cooler than your statistics class!).
3. Continuing Education
If you are not making over $45,000/year, the first thing I would ask you is, "How much time do you spend on your education daily?" Do you watch the latest DVDs, go to the Perform Better seminars, listen to audio books or podcast, read articles or studies, reach out to other coaches and trainers to talk shop? And if you do all of those, maybe you just need to brush up on your business skills. No one in the fitness industry wants to admit it, but you can't just change people's lives. You need to make money and put a roof over your head too.  It is OK to make your next book cover customer service or using social media to your advantage. Books like "Delivering Happiness," "The Four Hour Work Week," and "Crush It," are great places to start.
With BodyByBoyle Online (http://tinyurl.com/boyleonline ) we have created an extensive education database that includes full DVDs and Video Q&A with Mike Boyle on a wide range of subjects from interval training to nutrition for adults. Members also get an inside look at our staff meetings since the whole meeting is filmed, edited, and uploaded for members. In our staff meetings Mike goes over new exercises or progressions, things he learned at recent seminars, business practices, and more.
Take Action
Now you need to take action and create new streams of revenue. We created BodyByBoyle Online especially for trainers and coaches who don't have the time and resources to create a content rich service like this. Check out our BodyByBoyle Online (http://tinyurl.com/boyleonline) and take a look around. You owe it to yourself and your wallet.
P.S. There are less than 200 spots open at the discounted rate! Get in while you still can! http://tinyurl.com/boyleonline
It is a pretty cool thing being able to work with people all over the world who want to lose weight, get stronger, and gain lean muscle mass. Seeing people get results 3,000 miles away is something I really enjoy. Don't get me wrong, I love training people in person too, but being able to call people up and talk about a crazy week they had and talk them off the edge of calling Pizza Hut is a completely different ballgame.
Replying to 1,000+ word e-mails about crazy gym or boyfriend/girlfriend stories
Shooting almost 300 videos for my clients
Looking at what they are consuming every single day and giving them feedback
Changing programs on the fly with a text message, phone call, or skype conversation.
To put it simply, I am willing to just about everything in my power to guarantee my clients success. I am not joking that I give my personal cell phone number to all of my clients. Why not? They should be able to contact me just like if I was training them in person. This is why I have kept just about every client I have ever had. I get results. Plain and simple.
(NOT one of my clients…)
This last year or so I have been able to get some great results with my online clients. Recently, some of my clients sent in e-mails discussing their time with me. Yes, these are real people, you probably even heard me read one of their e-mails on the podcast:
I have been training with Kevin for the last five months and can honestly say that I have made the biggest transformation in both my training and diet. It is obvious that Kevin commits a lot of time into designing the workout and nutrition as he really tailors it to your goal. My workouts have been amazing and he has pushed my intensity level to a new high. Furthermore, he is great at answering questions and really listens to what his clients have to say. I would recommend Kevin to anyone who is looking to make a serious commitment to transforming their body.

Andrew
Birmingham Al
Working with Kevin has been both fun and effective. He is so knowledgeable that I can already see specific results based on what my goals are. His programming is interesting, enjoyable, and it WORKS! He is so passionate about what he does, that it is infectious and makes me want to go after it that much harder in the gym. Even though we don't get to train together, Kevin's energy is contagious and more motivating than most of the trainers I've worked with in person. I can't say enough about how great it is to be working a program that is well designed and is specifically for me, and how much I appreciate the thought and effort that goes into each aspect of my program. I have the utmost confidence in Kevin, and that translates into confidence in myself. What more can you ask for?

Michelle C.

Chicago, IL
Both of those testimonials are from online clients that have been KILLING it! even with incredibly busy lives with, school, work, family, and a social life! I even got to meet Michelle during the Perform better Seminar in June and get a bite to eat (and as a bonus, got a ride back to my hotel. No taxi fare FTW!).
I have kicked things up a notch too with the new online training software I am using that gives clients access to 150 exercise videos with another 150 coming in about a week or so that cover speed, agility, ladder work, plyometrics, olympic lifting, and more!
Two online PT spots are currently open now as I get things locked down with the new software. If you have been stuck not getting results, or have been doing boring workouts, or just want to be in the best shape of your life, we can work together to achieve your goals. And not to get all infomercial like, but we are talking about $4 a day for online training. I know most spend more on their morning coffee, and it probably has sugar, heavy cream, and a syrup that should be on ice cream. Which will help you meet your goals?
The Type of Diet
Let's get this out of the way first, we, as humans, are incredibly complex, diverse, and above all else weird. This is why something like the Atkin's Diet will work great for Bobby Joe, but will cause Johnny Ballgame to binge three days into the same diet. What about the fad of liquid diets? Low Fat, high carb, moderate protein? High Fat, high protein, low carbohydrate? No carbs (i.e. Anabolic Diet)? Fasting? Straight up calorie restriction is fine too, as long as you make sure you get in adequate protein and carbohydrates to complement you training. But since many people like to follow a designed program or a set of guidelines I will help you decide if one of these diets are right for you. Read more
This weekend is the annual Perform Better Summit in Providence, RI. The summit consists of three days of presentations and, "learn by doing" sessions. In the past I have only gone to the 1-day seminars that Perform Better puts on, so this will be a little bit of a different beast. To be honest, I am only going on Saturday and Sunday because I have a full schedule of clients on Friday. So the plan is for myself and Mike Boyle Strength and Conditioning staff members Dave Rak and Evan Levy to drive down to RI on Saturday Morning around 6:30am.
The summit lineup is just incredible from Todd Durkin, to Stuart McGill, to Dos Remedios, Mike Boyle, to Dr. John Berardi, to Sue Falsone (pumped for her talk on thoracic mobility), to Martin Rooney, to… You get the picture…
Since I will be staying overnight there are a few necessities I have to pack first. This might not sound like a big deal but it really is. And I think this list can translate into any trip for someone that is a fitness enthusiast or professional.
1.
CASE

of Spike
Best to get the most obvious one out of the way. Why a case? Because I know I will drink at least 4 over the weekend, plus I plan of getting Bret Contreras hooked on them. Plus let's be real, no one is going to sleep this weekend. The Perform Better Summits are the equivalent of the Catalina Wine Mixer. We are going to go all out. (WARNING VIDEO IS NSFW DUE TO LANGUAGE…BUT WHO CARES IT IS FUNNY AS SH*T).
2. Large Cooler Packed With:
2% Plain Greek Yogurts
Pre grilled Chicken/Steak
Cottage Cheese
Fresh and Frozen Fruit
Raw Vegetables
3. Dry Goods
Beef/Buffalo/Turkey Jerky
Nuts
Protein Powder
For smoothies… And mixed drinks….
Keeps water cold, and looks bad ass.
We can't all have time machines in the form of a phone booth from a future where Bill and Ted's music aligned the planets and set in motion intergalactic peace. This is why on some days I have clients that show up late or I myself need to fit in a quick training session in between clients or meetings. So what do you do? Do you lift for a shorter period of time or do a quick warm up that may just be enough to prepare our bodies for the rigors of heavy squatting and explosive bicep curls (because…it is almost beach season…Gym. Tan. Laundry).
Let me preface this blog by saying the far to often used, "it depends." I consider myself to have pretty good mobility everywhere except my hips, and they are even doing pretty damn good now. But what about someone who has poor posture, knee pain, and hip flexors with the tissue quality of beef jerky? Obviously I would have them put the mobility and rehab work higher up on the list of priorities. Got it?
Now, here is the best bang for your buck warm up for those who are crunched for time but still want to warm up properly.
Foam Rolling (6 reps each)

Quads
Adductors
Lats
Traps
Mobility (5/side or 10 total)
Spider Man Lunge Walk with Reach and Hip Lift: This is the epitome of, "bang for your buck" when it comes to mobility exercises. Think about it, you are stretching your hip flexors and hamstrings while also activating your glutes and quads.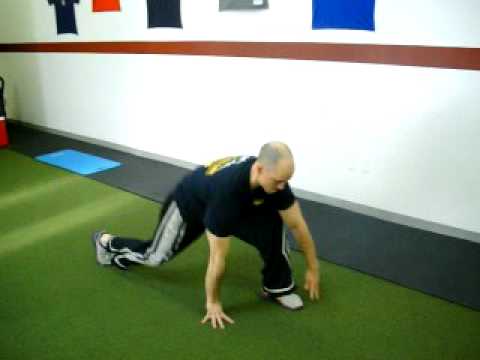 Scapular Wall Slides: It is a sad fact, but most people have very limited scapular mobility. Just ask a friend to try and put their arms straight overhead, instead of something that looks like a touchdown sign, you will see a deformed "V." Scap wall slides will mobilize your upper back and get you ready for your horizontal and vertical pulling.
Wall Quad/Hip Flexor Stretch: Like the Spider Man Lunge Walk, this mobility exercise hits a few muscle groups, the hip flexors and quads (no duh Kevin…). To perform these go against a wall and place one knee on the ground and the opposite foot on the ground. You should
Push Up to Downward Dog: I don't like yoga, but this movement allows you to warm up your upper body and get a great stretch for your hamstrings and calves.
Now go on and leave no room for excuses when it comes to getting a lift in. Lastly, DO NOT FORGET:
BE EXCELLENT TO EACH OTHER (AND YOUR TISSUE)
I have been trying to get back to Cressey Performance at least once a week to train with the guys there because it makes me push myself harder than I thought I could go. It is really a group of friends encouraging each other to reach their true potential. This is something that is almost impossible to do on your own.
Quickly, I want to give a shout out to Tony Gentilcore (very entertaining and education blog that is guaranteed to have scantily clad women), Brian St. Pierre (nutrition and training blog with tons of free recipes and cooking tips), and of course Pete Dupuis (Pete used to blog more…). Of course there is also Eric, but you most likely read his blog, and Chris Howard, who has no blog, but is the master of band training. And an honorable mention to Chris Pothier, intern, who did some mean GCB reverse lunges.
Now for the video: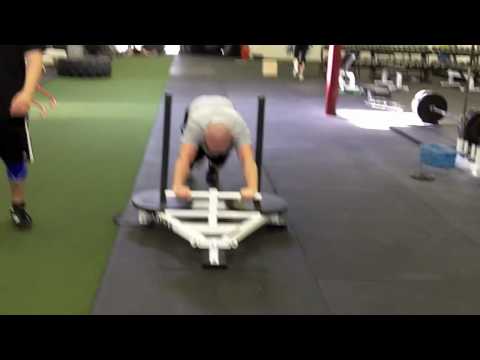 And one bonus video of the the human version of Spike, George Abele deadlifting: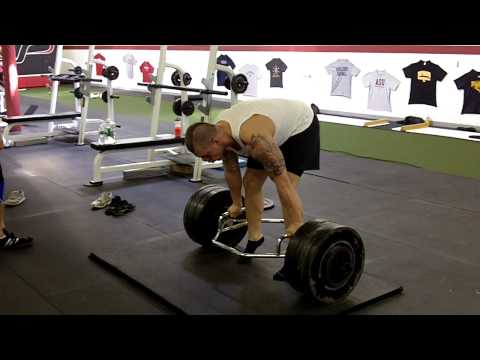 Everyone just made a huge deal about the KFC Double Down. The DD is child's play compared to what I have for you today! The Double Down (only?) has 540 calories, and a ridiculous amount of sodium. How about a 1,000 breakfast? Or how about putting a piece of cheese cake in between a stack of pancakes? Ladies and Gentlemen…SHIT JUST GOT REAL.
1. The IHOP Stacker: We start this list off with the IHOP Stacker. This fat S.O.B. consists of two pancakes with a piece of cheesecake in between them. BUT WAIT! I am not done yet! Then we put "fruit chipole" and whipped cream to top it off. I am surprised this shit and flowered and dunked into a deep fryer too.
2. Hardee's Biscuit of Death: Wow, this doesn't even look like it would taste good. People are crazy… Anyways, this bad mama-jamma consists of two biscuits, eggs, sausage, and gravy. (uhh I think I just threw up in my mouth a little bit. Seriously! Look at this monster!
3. More Bad News For Chocolate Lovers: A resent study done on people's mood and the food they eat showed that people who had 12 servings per month were the most depressed. The people that ate the least (5.4 servings/month) were also the least depressed. So if you want to feel better put down the Hershey's and Russell Stover's before you load your iPod up with the Cure and cry yourself to sleep. (The Cure is an awesome band, just not when you are crying like Dawson/QB2 from Varsity Blues.
Want to hear something original? I am going to do a random thoughts post on a Friday. Can you believe it? Now hold on to your butts while we light this candle.
Can you believe it? That is two consecutive days of blogging? I think this calls for celebration. In the tradition of Random Friday posts, this will most likely have nothing to do with fitness or nutrition. I can however guarantee that it will feature a picture of a female celebrity that I have no shot with.
(Yvonne Strahovski of Chuck)
Today I am excited to get in a lift with Roger Lawson of RogLawFitness.com. He is also a former Cressey Performance intern and gamer. We actually had an epic day of gaming last month when the Penny arcade Expo strolled into tow. Tomorrow I plan on making the trip to Hudson, MA to visit the rest of the CP crew that I haven't seen in two months. I could be in for something like this: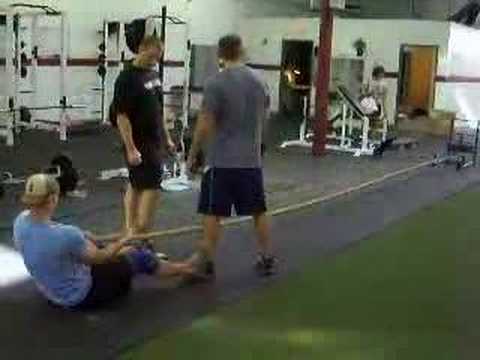 I am officially converted to Greens Plus Protein Bars. They really don't taste so bad, especially the chocolate coated ones. You can't look at every meal on the run as an opportunity to eat something that is like dessert or a Snickers Bar. I recommend checking them out if want a healthier alternative to your current on-the-go snack on bar.
Finally, I need to pimp Resident Evil Afterlife. I really enjoy somewhat bad movies by the fancy pants people who watch artsy fartsy (technical term) movies instead of watching fun movies like the RE series, Crank, or the Fast and Furious series. This trailer looks really stupid, but a sh*t ton of fun!
How do people go to the gym day after day and do the same 30 minute workout on the elliptical machine? Honestly I would rather do some sprints in the parking lot outside of a 7/11 in a rival gang's territory at 2am with nothing on but a game worn jock strap from Terry Tate.
No, but seriously, I would rather challenge myself and do something different every time. That is where this blog post comes in. I hope to provide some fresh ideas for you to use when it comes to the end of the workout, when you need to get that finisher in. Now hold on to your butts and crack open a Spike!
1. Burpee/Mountain Climber Combo: This one is pretty straight forward. You give yourself a rep amount to hit for each movement. I am a fan of doing 60 mountain climbers (30/side) and 12 burpees (with the push up). Rest for 60 seconds in between each round. Rinse and repeat at least 4 times and try to work up to 8 or 10. Keep the trash can near by…
2. TRX Circuit from Hell: OK, now things get interesting. That TRX in your garage isn't just for rows and planks, it can be used for some of the hardest complexes imaginable. For this you will go from one exercise to the next, performing 10 reps (per side if  for each movement. The exercises are: Atomic push ups, rear foot elevated split squat, leg curls, rollouts, and rows. Try to get through the whole circuit in under three minutes.
3. Grab bag Finisher: This is the one I use the most. I put together five or six exercises and put them into a complex. They usually involve low risk movements with lighter weights than normal, for obvious reasons. Think medballs, kettlebells, slideboards, TRX, body weight, and barbell exercises. Here is one you can try today that will have you screaming for mercy:
Plate loaded front squat (Hold a 10-25 pound plate out in front of you while squatting). x8
Renegade Row 8 reps/side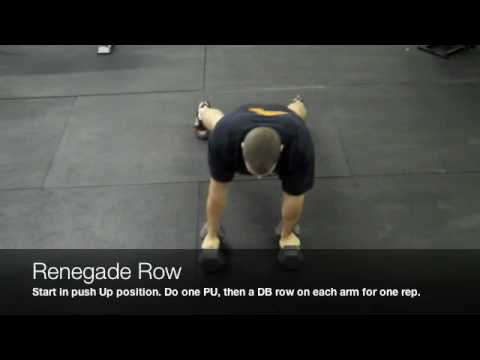 TRX Rollouts (or ab wheel) x10
KB Swings x12
Bodysaw x12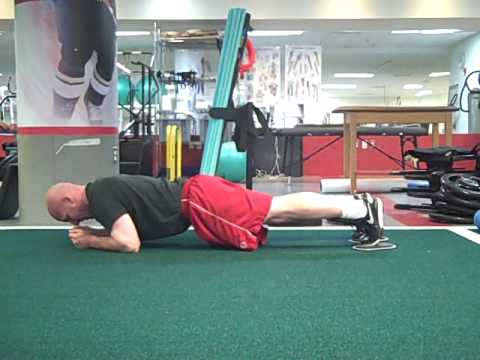 Overhead Medball Slams x20
BONUS: Here is a Death Circuit I did three years ago with Eric Cressey. I promise my posture is much better now:
If you want some more of these, I highly recommend you check out Tony Gentilcore's blog. He posts tons of circuits on there, and blogs about the latest Lord of the Rings convention. Enjoy and be safe. Have some other circuits or finishers you want to share? Post them in the comments section.
This past week was easily one of the best I have ever had. First off, I get to work at one of the premier strength and conditioning facilities in the WORLD, Mike Boyle Strength and Conditioning. If my batteries are ever drained, they get recharged every single week at our staff meetings. This past week Mike had Todd Durkin come in and talk to the staff because he was in town for the Perform Better Seminar. To be honest, he didn't even talk to us about training. Instead he talked about how we can/should go about bettering ourselves and our business.
If you listened to this past week's episode of The FitCast (Episode 171), you heard me talk about some of the things that Todd had to say, but that was just scratching the surface. The second Todd had the floor the energy in the room raised immensely (and this was AFTER he trained had for an hour in the weight room!). I don't think I have been more wide-eyed since I first met Mike back in 2006.
Anyways, to the point of this post, I am going to make it very clear. Some of the things Todd said hit home hard. Sometimes we can hear the right answer 1,000 times, but it is number 1,001 that makes the biggest impact and convinces us it is the right one because of the person who is delivering it. That is what happened with Todd. He dropped a bunch of quotes and sayings that I immediately wrote down for future reference. Here is the one that hit home:
"Eat to Live, Don't Live to Eat"
I should say it was that quote followed by this one:
"You Can Only Take a Client as Far As You Have Gone"
Think about that. Does that mean a coach or training with 20% body fat can't get their client below that? No, I don't think so. I am not in the same shape as my man Jason Statham (I really want to meet that guy…), but I have gotten some amazing results with all of my clients. I took it more as, "How do you expect your clients to get results that you can't achieve yourself?" I mean, YOU are the expert right?
Another reason why I am excited to post these finished Destination Abs pictures in the near future…
I am sure there are more quotes and thoughts from the talk coming soon, so stay posted!