Want to hear something original? I am going to do a random thoughts post on a Friday. Can you believe it? Now hold on to your butts while we light this candle.
Can you believe it? That is two consecutive days of blogging? I think this calls for celebration. In the tradition of Random Friday posts, this will most likely have nothing to do with fitness or nutrition. I can however guarantee that it will feature a picture of a female celebrity that I have no shot with.
(Yvonne Strahovski of Chuck)
Today I am excited to get in a lift with Roger Lawson of RogLawFitness.com. He is also a former Cressey Performance intern and gamer. We actually had an epic day of gaming last month when the Penny arcade Expo strolled into tow. Tomorrow I plan on making the trip to Hudson, MA to visit the rest of the CP crew that I haven't seen in two months. I could be in for something like this: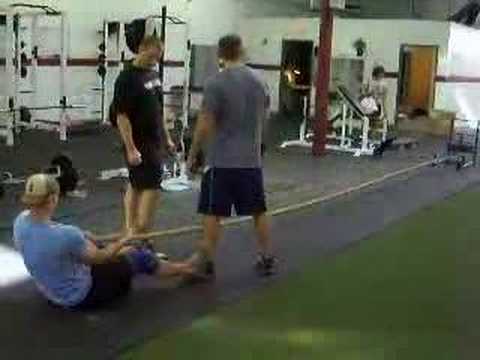 I am officially converted to Greens Plus Protein Bars. They really don't taste so bad, especially the chocolate coated ones. You can't look at every meal on the run as an opportunity to eat something that is like dessert or a Snickers Bar. I recommend checking them out if want a healthier alternative to your current on-the-go snack on bar.
Finally, I need to pimp Resident Evil Afterlife. I really enjoy somewhat bad movies by the fancy pants people who watch artsy fartsy (technical term) movies instead of watching fun movies like the RE series, Crank, or the Fast and Furious series. This trailer looks really stupid, but a sh*t ton of fun!
What to hear something original? I am going to do a random thoughts post on a Friday. Can you believe it? Now hold on to your butts while we light this candle.
1. Here are a few sites you should be checking out on a regular basis. They have tons of great content and some even have a little humor as well to brighten your day.
Mike Boyle's Blog (Mike is always reading new stuff and writing about it. He just had a great post about goals recently, I recommend you check it out if you have a hard time with completing tasks and reaching your potential.
LeighPeele.com (Since Leigh and I are sleeping together I guess I should give her a plug as well. Her recent post on body fat was pretty bad ass. Check it out)
RobertsonTrainingSystem.com (Another Mike. He had a great post on Young Coaches the other day. A must read for anyone who wants to get into this industry. I kept my mouth shut for about 4 years while learning from the best and brightest in the industry before I was even able to have my own opinions and not just steal from others.)
Yeah, I left some people out, that is just what caught my eye this week.
2. Get Your Sh*T Together and Have a Plan
Do you have a plan? We only have a few months left until beach season, are you 8 weeks to being beach ready? No? Then write out a gameplan and stick to it. Don't want to do that? Let someone else do it like with Leigh Peele's Body By Eats or Bodyfat Troubleshoot. You can even drop $15 on a book that will get your ass into gear. Check out Tom Venuto's "The Body Fat Solution" if you want to go the Amazon route.
3. Laugh Your Ass Off Sometimes
I think that we work TOO HARD sometimes and never take a second and relax. That is why I am going to post the following video for your enjoyment: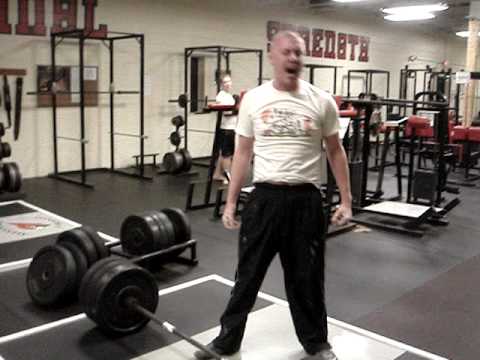 I laugh every…single…time.
4. Bioshock 2 is Fantastic
Yep, I am talking about a video game. When I have a few spare hours on the weekend I like to get in some gaming. To be honest I am just as passionate about video games as I am about the fitness and nutrition world. Does that make me a nerd? Yeah, sure. But I am sure some of you are just as into fishing, or gardening, or American Idol, or cars. I like video games and the video game industry.
This week I want to talk about Bioshock 2, the follow up to one of the best games (if not the best) of 2007. The sequel is not being made by the original developers (2K Boston/Irrational Games), but instead 2K Marin. This was cause for concern when gamers first heard about this, especially when the first game seemed like it didn't need a follow up. I consider myself an ADD gamer and can only play for 30-60 minutes at a time before checking e-mail or watching a movie instead, but I was hooked! It took just about 9 or 10 hours to finish. Bioshock 2 delivered in every way including the story, the gameplay, and the fantastic soundtrack. If you were a fan of the first I highly recommend you check this one out. Next week I will talk about my favorite dead console, the Sega Dreamcast…
That is all for this week! Thanks for stopping by and checking out the random Friday content!